We've solved messaging complexity for you
Simplify your development process and be up and running in minutes instead of days.
Grow

More channels to do business

Get distribution across channels and talk to customers over social messaging apps, SMS, web chat or in-app without additional development time. Conversations automatically sync everywhere.

Connect

Hassle-free communications

Connect cross-channel conversations and data to any CRM or business tool you already use for deeper, smarter and more personalized customer interactions.

Experience

Rich, engaging interactions

Receive and send images, gifs, videos and more across channels. Add commerce, scheduling and action buttons to your messages. Plus, build bots that automate common workflows.
New Channel Integration
Smooch for Viber Messaging API
You can now enable communication over Viber via Smooch in just a few minutes, without having to build your own Viber API integration. Our Viber connection is reliable, business and developer-friendly. Smooch streamlines your development and lets you benefit from multi-channel support, rich message types, continuous feature updates and delivery issues handled for you, through one unified API.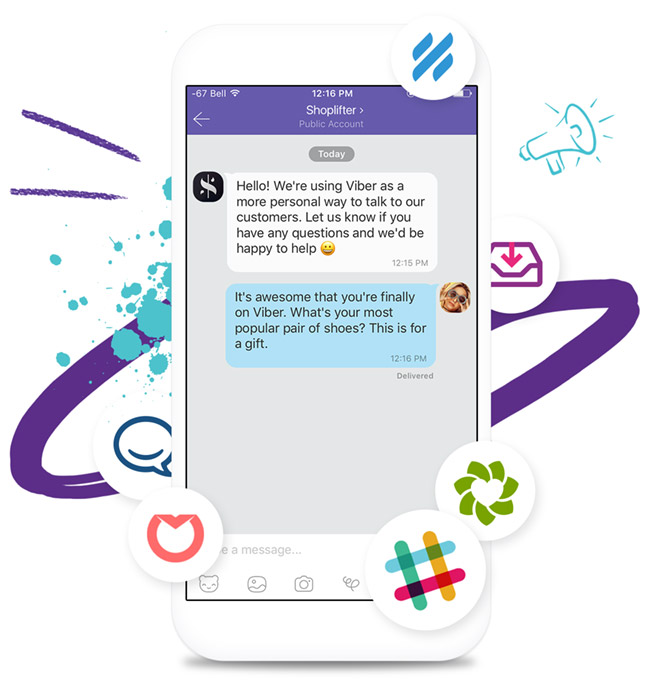 New Bot Integration
Smooch + Motion AI
Visually build, train & deploy bots to do just about anything. Connect them to all your messaging channels and business systems with Smooch + Motion AI.
Successful startups and leading companies rely on Smooch
Smooch handles millions of conversations for thousands of businesses, every month
Smooch solves all of our messaging needs and allow us to remain focused on building richer, deeper features. It's saving us so much time. — Mathilde Collin
The Smooch team has been an amazing partner and understands developer needs in messaging better than anyone in the market. — Ben Eidelson
Smooch's messaging platform offers in-depth interaction with customers, a vision that is totally aligned with our promise of providing great advice to our community. — Hicham Ratnani