The modern messaging space is complicated. Billions of users are spread across an ever-growing number of global messaging apps, from WhatsApp and Facebook Messenger to WeChat, Telegram and Line. Add SMS, RCS, web messengers and mobile apps to the mix, and your bots are expected to work seamlessly across dozens of channels and devices.
Smooch takes care of all that for you.
Build your bots on any platform you want
We take care of your bot interoperability.
Channel Access

Reach more customers by being wherever users are

Integrate your bots on all leading global chat apps, even those with no native bot support
Run on any website or mobile app with Smooch's private label Embeddable SDKs
Code once and deploy everywhere using Smooch's Unified API

Rich interactions

Leverage each channel's native features and beyond

Automatically access each channel's most powerful native features with the market's richest Multichannel Translator
Simplify complex interactions and increase task completion rates by creating interactive in-chat experiences with Conversation Extensions

Bot-to-human handoffs

Orchestrate bot conversations with other enterprise systems

Seamlessly hand off bot conversations to humans with the Smooch Handoff API
Offer customers a wide array of integrations between your bots and other enterprise software, analytics and AI solutions through Smooch's Messaging Ecosystem

Contextual awareness

Make your bots smarter with conversation records and user metadata

Access contextual metadata across multiple channels so your bots can make more personalized recommendations
Leverage full conversation history and past interactions to increase relevancy and customer satisfaction

CEO, Leo
"In a world where customer experience is paramount, bots need to be wherever a brand's customers are, which is everywhere! As we dedicate our efforts to our own AI solution, Smooch enables us to deploy our solution faster and is a great conversation platform for our needs."
Build once, deploy everywhere
Instantly support all major chat apps and new channels whenever they emerge through a single API, while staying protected from unpredictable changes to platform APIs.

CEO, Meya.ai
"Smooch allows us to increase our messaging channel coverage with very little internal engineering resources. We're happy because we can focus our efforts on our core competency. Our customers are happy because they can deploy their bots to the channels their customers prefer."
Distribute your own private label SDKs
Run your bots on Smooch's private label web, iOS and Android SDKs which you can extend with features specific to your bots, and re-distribute them as your own together with customer-level branding.
Build rich message support for any channel using Smooch's multi-channel translator
With one API call, your bots can support and optimize the display of rich message types, like quick replies, images, gifs, carousels, location requests, and more, across every channel.
If a message type isn't supported by a channel, Smooch understands the message intent and displays it using the best available format.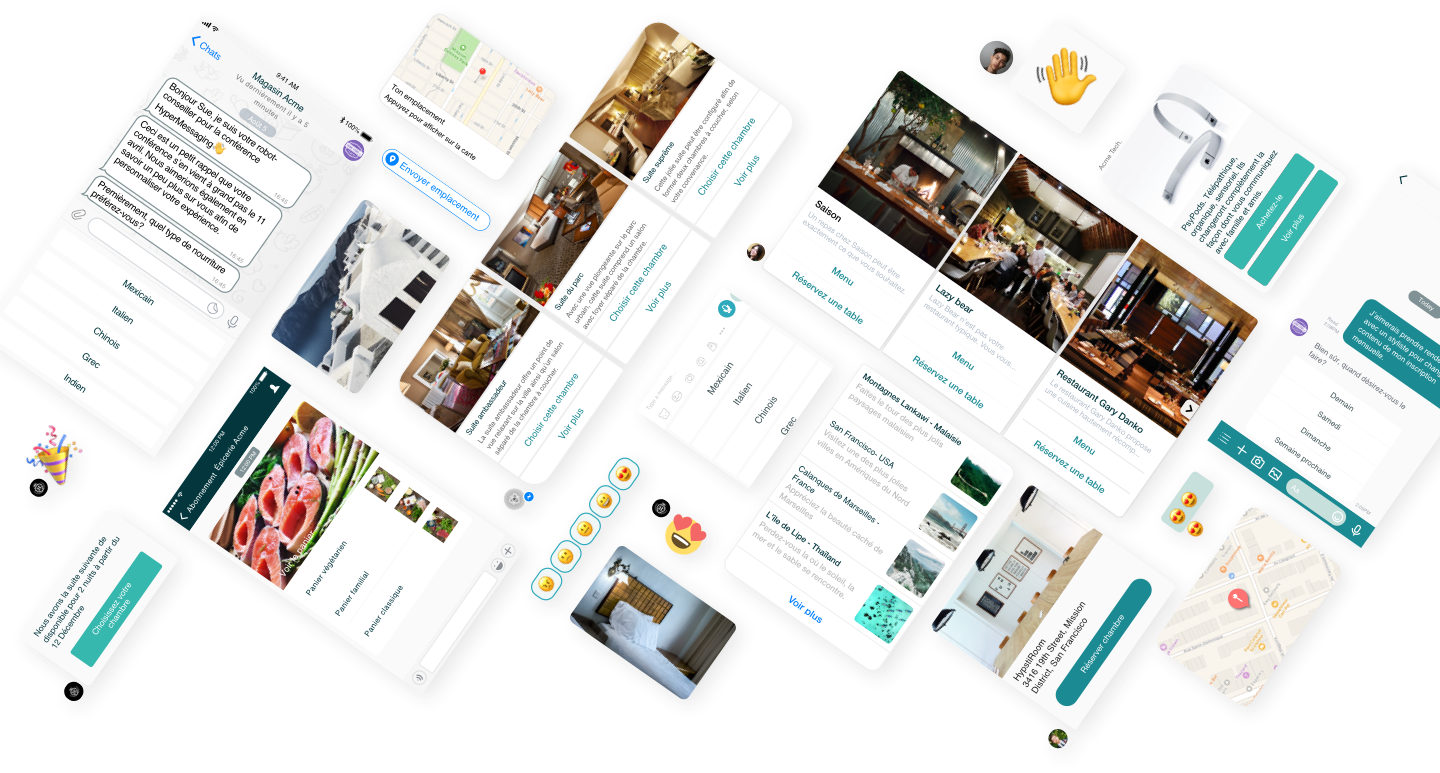 Go beyond the boundaries of the chat window
Create custom interactive overlays for any use case, on any channel, to deliver frictionless customer experiences. Combine the intimacy and contextuality of conversational interfaces with the richness and flexibility of traditional UIs.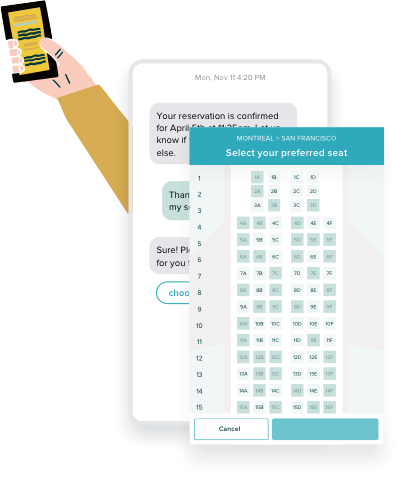 CTO, Sciensio
"Smooch's technology provides two key features that are critical to our business: multi-channel messaging and the ability to smoothly transition to live human support. Their technology, backed by an incredible team, has enabled the Sciensio team to focus on the features needed to be the first to market with our product."
Orchestrate seamless bot-to-human handoffs
Make your bot the first responder to every customer interaction while escalating select inquiries to customer engagement platforms.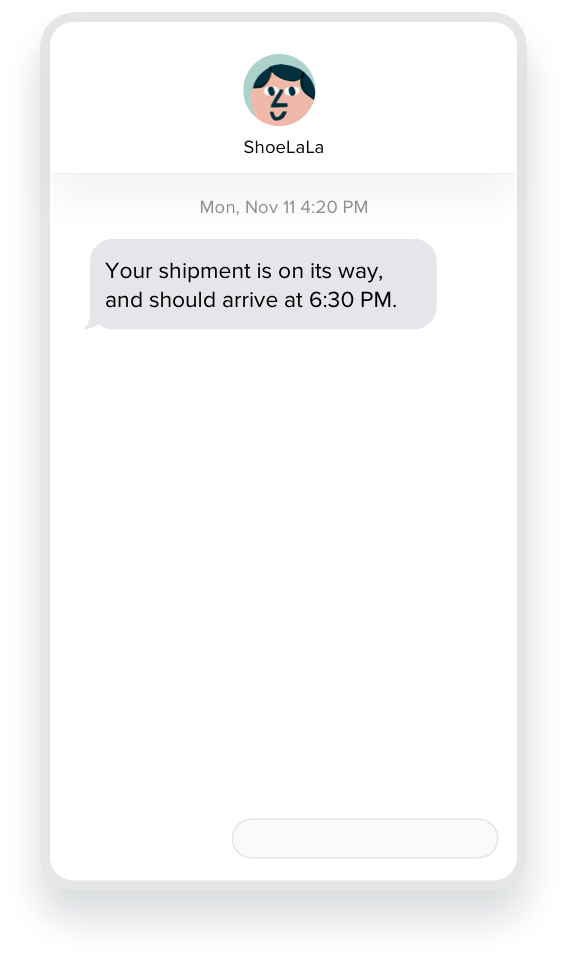 Transfer conversation history, contextual metadata and everything an agent needs to pick up the case smoothly.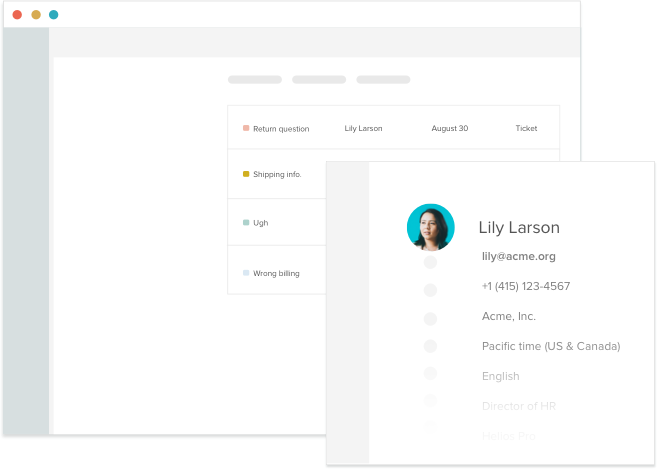 Make your bots play nicely with others
Hand off bot conversations to your clients' human-powered customer engagement platforms, including Zendesk, Sparkcentral, Lithium, Zingle, Ameyo, ComputerTalk, and more.