Messaging is personal
Apps that use in-app messaging see 3.5x better retention. Adding messaging lets you drive behavior that matters to you.
Deliver highly personalized messages
Using rich insights, you can craft messages that are personalized and engaging.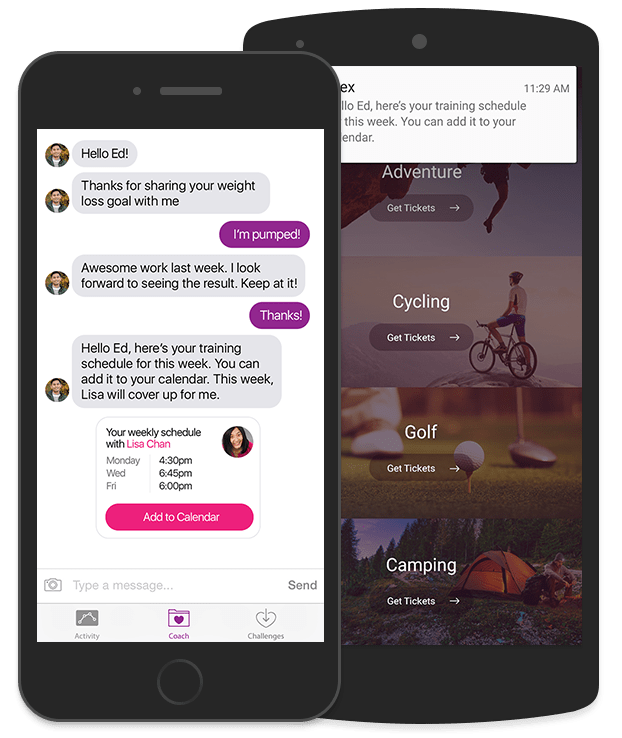 Provide proactive and differentiated customer support
Never make your customers use a faceless "contact us" form again. Send detailed messages with rich media with customized messages about purchases.
Feels and looks native to your app
Sunshine Conversations's messenger widget lives inside your app. It's as easy as messaging a friend.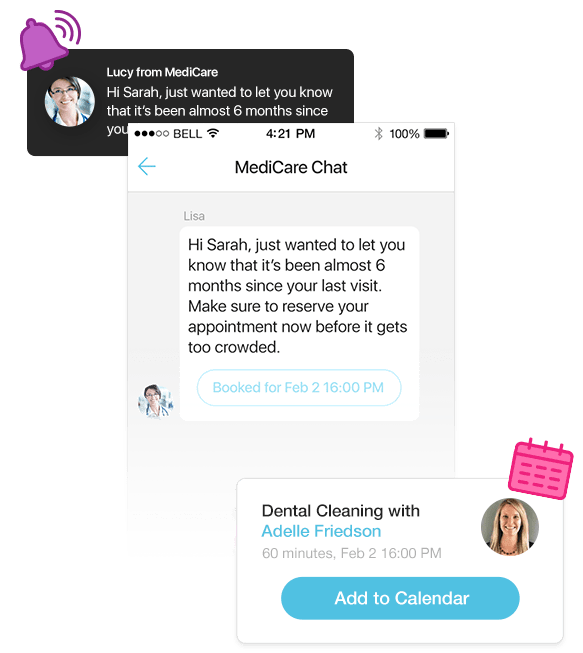 Beautiful in-app messaging for everyone
Developers

Collect feedback, provide tech support, and inspire amazing app reviews from your users.

Product Owners

Gain real-time learnings from your customers to improve your product.

Customer Success Teams

Provide amazing customer support, right when and where users need it.