Let customers talk to you the way they want
Conversations naturally happen over time in different places. That's why customers can start a live conversation on your website and finish it in the app of their choice, while you retain a full conversation history.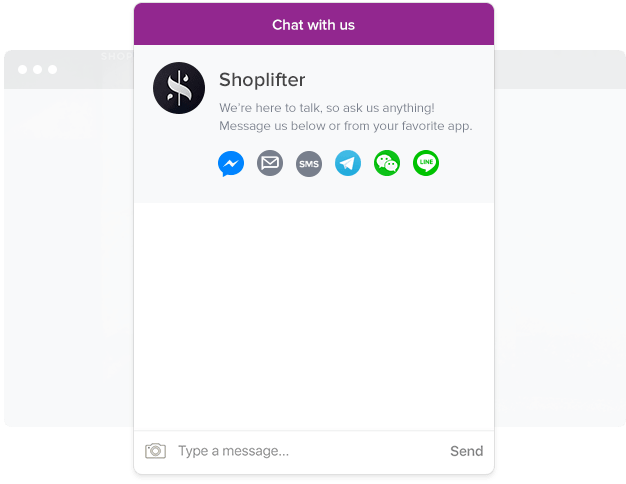 Smart notifications that engage
Notifications are instantly delivered on the channel that the user is most likely to be engaged and available to chat, ensuring you always get a reply. Conversations remain synced in real-time across all channels and devices.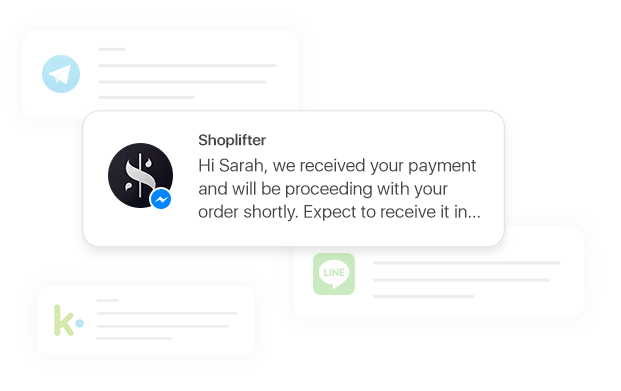 Superpower your sales and customer support
Agents and customers can send messages and images to quickly close deals and troubleshoot issues. Drive new signups and purchases, or simply greet new customers to kick off your relationship.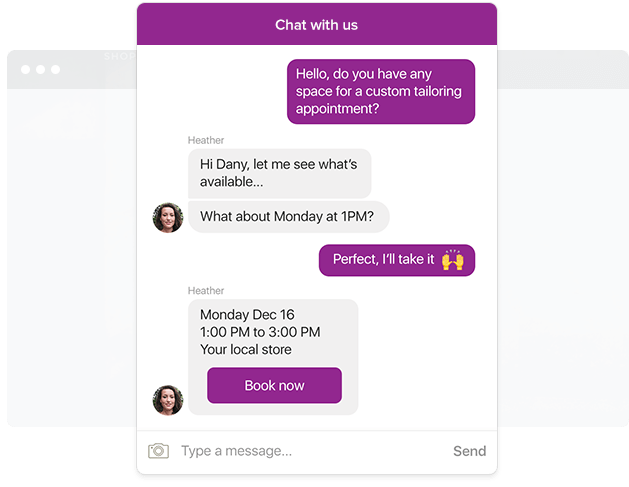 Learn from your customers
Start chatting with the people who visit your website. Gather quality feedback and valuable real-time insight into your customers.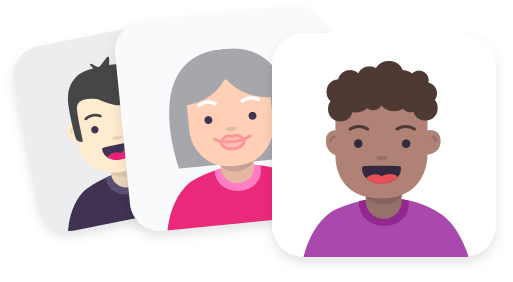 Manage conversations from your favorite business systems
The entire conversation is managed in your business system of choice. No need to create a new workflow or learn a new tool.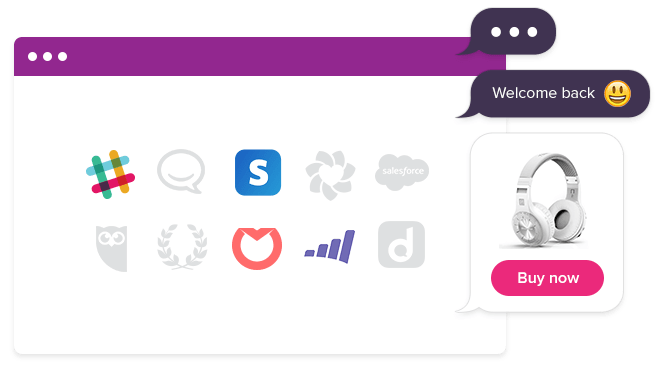 Office hours let you set customer expectations
Your agents don't need to be available 24/7. Set office hours and send automated messages to customers. You can even capture email addresses to follow up with leads who leave your website.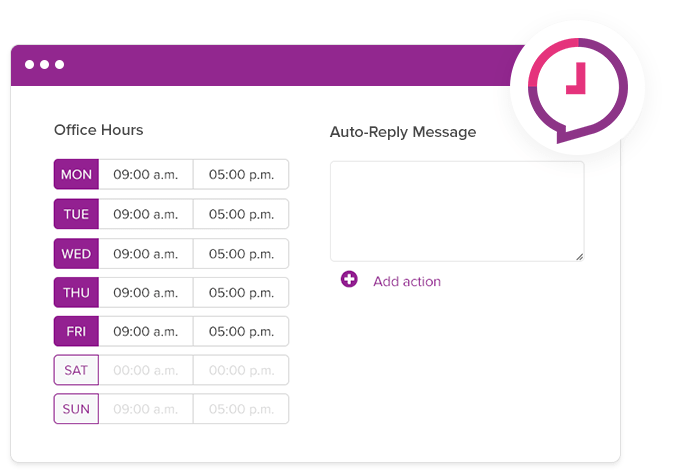 Beautiful live web messaging for everyone
Developers

Make your web messenger as unique as your brand with Smooch's powerful, simple, and customizable SDK.

Product Owners

Live chat lets you speed up customer research by chatting directly with leads and active users.

Customer Success Teams

Proactively connect with website visitors and build an engaging customer relationship from day one.